Corded Smart Phone Headsets
OvisLink is proud to present you with our specially designed call-center-like headsets for smartphones. These professional-level headset models can be used with iPhones, LG G and Samsung Galaxy smart phones.
Most smartphones have 3.5mm headset jacks, but they are not all the same. The above headset models have been tested with the listed smartphone brands and models. They may not be compatible with smartphones not listed.

For iPhone 5 and iPhone 6 users, follow the steps below to get the best results with headset models OVHSM372-S35 and OVHSM384-S35:


1.
Go to iPhone's Settings page
4.
Tap "Call Audio Routing"
5.
Tap to check "Headset"
iPhone 6 users will find there is an additional function on the phone called "Phone Noise Cancellation" that can also help improve audio quality. Follow these steps to turn on the iPhone's noise canceling function:


1.
Go to iPhone's Settings page
4.
Find "Phone Noise Cancellation"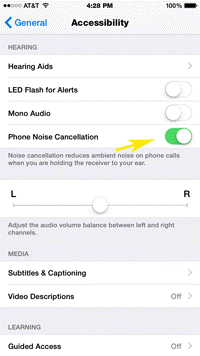 *** All OvisLink headset products come with 2 years warranty
*** Orders received by 1:00PM Pacific Time normally ship on the same business day.