How to install corded headset on NEC DLV(XD) Multi-button Terminal
To install an corded headset: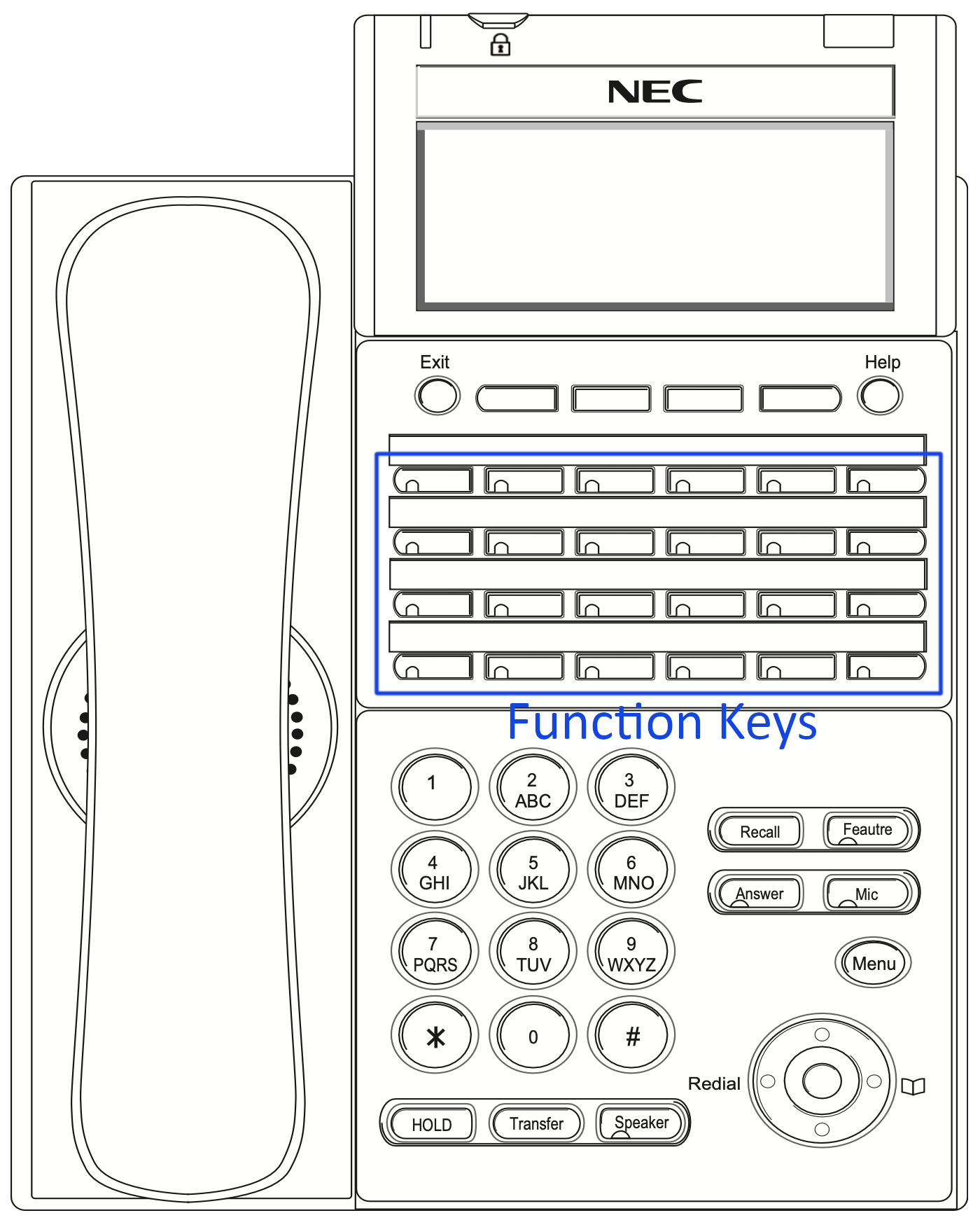 1. Plug the headset cord into the headset jack on the bottom of the terminal.
2. The headset cord routes through the upper channel on the right side of the terminal base.
To program a Headset Key:
CALL1 + Dial 851 + Press Function Key + Headset code 05 + SPK.
You will hear a confirmation beep and see visual Headset confirmation on your display.
To use your headset:
Option: A Headset Service Code can be defined by your Communications Manager which will allow the headset mode to be automatically used for all calls.
Press your programmed Headset Function Key.
The headset key lights when you are on a call. To disconnect, press the Headset key again. You can still use the handset for calls or respond to voice-announced Intercom calls with the headset plugged in. The headset only activates when the Headset key is pressed.
Note: When the user is set up for ringing through the headset, the handset should not be used. It is recommended to only use the headset in this case.
Answer a ringing call by pressing the Headset key.
OR - Press the Headset key and then a line key to make a trunk call.
OR - Press the Headset key to get Intercom dial tone.
OR - If on a headset call, press the Headset key to hang up. While talking with an outside party while on speakerphone or off-hook with the handset, ringing for an incoming call will not be heard in the headset. Going off-hook with the handset while an incoming call is ringing can provide an inconsistent dial tone level.